This article was first published on: Latest Crypto News --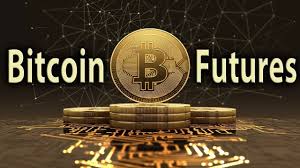 In case the Bitcoin Price fall down in the first quarter of 2018 still rattles your mind, here's more information on why that could have happened. The already existing news tells us that the increased regulations and bitcoin taxation may have led the massive bitcoin sell off leading to a drop in Bitcoin price.
Now according to the U.S. Federal Reserve, last December's introduction of Bitcoin futures, which gave investors an opportunity to bet against the value of the coin, played a large role in the late-2017 and early-2018 bitcoin price decline.
Hopeful investors who had bet that the price was going to rise were the only driver of the Bitcoin surge. Constant price growth attracted more optimists who, in turn, increased the demand even more.
The paper's authors assert that Bitcoin's rapid price increase and subsequent decline are "consistent with trading ...
This content is synced from the rightful owners. Copyright on text and images belong to the original source. -- This article was first published on: Latest Crypto News