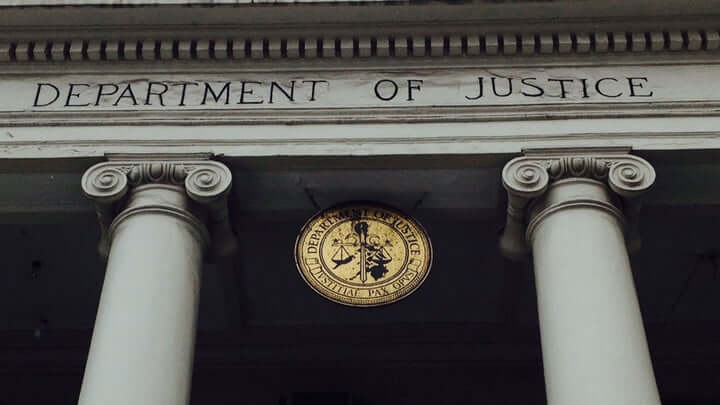 The United States Department of Justice (DoJ) is charging a New York-based operator for an allegedly holding a cryptocurrency payment services firm that wires a fraud and unlawful monetary transactions.
The allegations were announced by the DoJ in a press release on Feb. 27. As per the release, Randall Crater a New York citizen founded and managed My Big Coin Pay Inc. (My Big Coin). The purported cryptocurrency and virtual payment services company are headquartered in Las Vegas, Nevada.
Crater and his associates have allegedly developed a fraudulent cryptocurrency "My Big Coins" and marketed it to investors, from 2014 to 2017. The accused lured investors by claiming that the coin is fully functioning virtual currency pegged to valuable physical assets like gold, which could be exchanged for goods, cash, or other cryptocurrencies. The DoJ claims that, in reality, this was not the case.
The claims
As per the indictment, Crater conducted four counts of wire fraud and three counts of unlawful monetary transactions. Along with misappropriating more than $6 million in investor funds for personal use. However, the DoJ further noted that:
"the charges in the indictment are merely allegations, and the defendant is presumed innocent until proven guilty beyond a reasonable doubt in a court of law."
A lawsuit in a U.S. district court in New York claimed, in February that an investor had been misled into investing $2 million dollars in the cryptocurrency MCash.
"Not only was the MCash Token not properly registered with the U.S. Securities and Exchange Commission, but more importantly, in connection with selling the MCash Token. Defendants made numerous misrepresentations and omissions that induced Plaintiff to invest $2 million."
Read more: Swiss Banks, Julius Baer Steps Into The Cryptocurrency Ecosystem
The post The Man Behind My Big Coin Charged For Fraud By The DoJ appeared first on Latest Crypto News.


This content is synced from the rightful owners. Copyright on text and images belong to the original source.

--
This article was first published on: Latest Crypto News