This article was first published on: Latest Crypto News --
In this Ripple price prediction, the XRPUSD pair declined to a low at $0.31687. Is there a possibility that the price will revisit the previous lows of $0.29 and $0.30?
Ripple Price Prediction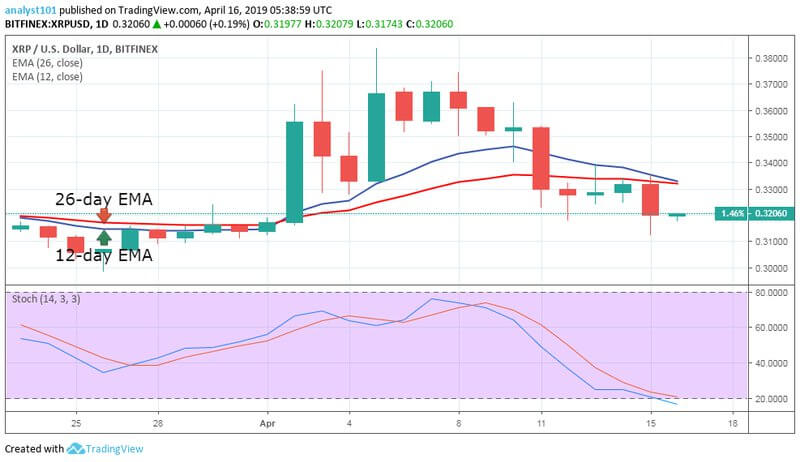 The price of Ripple (XRP) traded in the bearish trend yesterday, April 15. The price crashed to the low at $0.32 price level. At the moment, XRP price is below the 12-day Exponential Moving Average (EMA) as well as the 26-day EMA which is an indication that the price is likely to decline. Ripple price is in the previous range bound zone which means that it will likely to revisit the previous lows of $0.29 and $0.30.
In the meantime, XRP bulls is expected to make an initial attempt to break the 12-day and the 26-day EMAs to the upside; but they may meet resistance. On the other hand, if the bulls are unable to break these EMAs, the price of XRP will drop and decrease to the lows of either $0.29 or $0.30 price levels.
However, if the bulls are able to break above the EMAs and sustain the price abo...
This content is synced from the rightful owners. Copyright on text and images belong to the original source. -- This article was first published on: Latest Crypto News