This article was first published on: Latest Crypto News --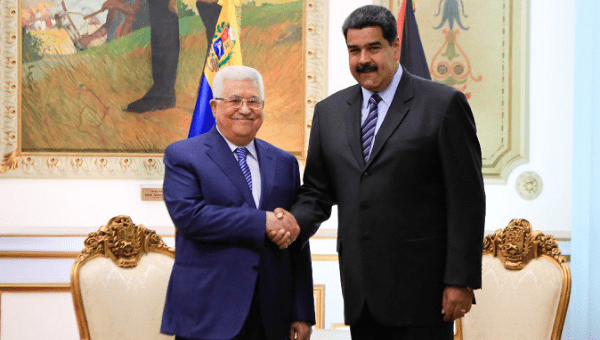 Keeping up with his enthusiastic moves on Venezuela's National Oil-backed Cryptocurrency, Petro, President Maduro and Newly re-elected Palestinian leader, Mahmoud Abbas have signed an accord to create a bi-national development bank to fund technological and industrial initiatives between the two countries. Petro investments would be the initial source of funding.
Abbas landed in Caracas Monday night for a two-day diplomatic stay in Venezuela.
During a session at the Miraflores Palace in Caracas, the two countries agreed to expand economic, banking, trade and financial links, in particular establishing a Venezuela-Palestine business council. The latest deal builds on a series of accords in education, trade, agriculture, communication, sport, defence and health that have been in place since 2009.
Abbas thanked Maduro for the continuing support provided by V...
This content is synced from the rightful owners. Copyright on text and images belong to the original source. -- This article was first published on: Latest Crypto News