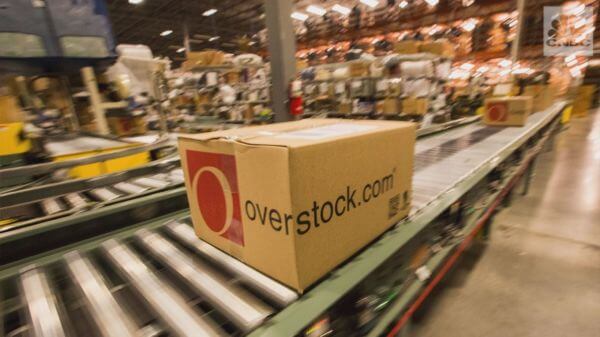 Overstock was reportedly planning to sell its flagship e-commerce business and utilize the cash inflow to build-up its portfolio of blockchain ventures., however, the platform has decided to put any such plans on hold. 
CEO Patrick Byrne indicates in a conference call to discuss fourth-quarter results Monday, that they have decided to switch from its original plan aimed at selling its retail business end of February, stating that there is no firm timeline as of yet. He told the shareholders:
"It's like preparing a souffle, and a souffle is ready when it's ready."
Byrne instead conversed in a way that suggested that  Overstock is expecting to hold on to its original business for a while, asserting that as per him the retail unit expects "a year of explosive growth," and subsequently "spit out cash" while the company continues to build the blockchain ventures.
Last month, during an interview with COinDesk, Byrne did hint to something like this when he stated that he was managing the retail business "as if I'm going to own it forever." As of now, keeping the unit means that Overstock is not turning into a pure-play blockchain company for a while at least. 
Jonathan Johnson, the president of Medici Ventures, the company's blockchain investment arm, stated last year that selling the retail business would leave Overstock with Medici and entails a "bag of cash."
A particular assertion in the risk factors section of the Securities and Exchange Commission's annual report released on Monday is in  conjunction with quarterly results. Subsequently, Overstock warned that selling their  retail business at this stage, would shrink its revenues "to an insignificant amount," adding:
"Our retail business is a relatively mature and predictable business compared to our Medici initiatives, which have a short history, minimal revenues, significant expenses, significant losses and significant uncertainties, and conduct business in a new and rapidly changing industry."
Moreover, as per the filing, the sale would make Overstock "a much smaller company." tZERO and the retail business of Overstock have posted pre-tax losses in Q4: $12.6 million and $27.7 million, respectively, the net loss of both the companies is significantly higher than a year earlier.
Read more: Overstock's Medici Ventures Signs MOU For Local Land Registry In Mexico
SEC's Probing for tZERO
It was further disclosed in the annual report from Overstock that SEC has further requested a  follow-up for information in December about tZERO's $250 million token sales, as a part of an ongoing investigation by the regulator.
The filing also warned that this ongoing probe that started in  February 2018 could be a drain on management resources. The filling elaborated:
"We are cooperating fully with the SEC in connection with its investigation, which will require the time and attention of tZERO and our personnel and may have an adverse effect on our ability to focus attention on our businesses and our ability to raise capital. " 
As per the presentation slides from the call, tZERO is not hindering its progress with such distraction and is in the process of getting an in-house retail broker-dealer and partnering with another brokerage company. Also, due to launch later this year is a security token exchange for publicly traded companies called BSTX, in partnership with the Boston Options Exchange. 
On the Monday call, Byrne quickly briefed through the talk of the collapsed deal with the Chinese private equity GSR Capital that had been expected to invest around $404 million in Overstock and tZERO. Overstock disclosed after the deadline for the deal expired on Feb. 28, that the deal hadn't been completed, but a new memorandum of understanding had been signed with GSR and a third partner, the Singapore company Macara Capital, for a much smaller investment of $100 million.
An executive stated during the call that Overstock is "really encouraged" about the partnership with Macara. Summing up the current sentiment and plans for his company, Byrne said:
"We are going to return retail to spitting out cash and we have a full position in the blockchain revolution."
Read more:Crypto Exchange Bithumb To Lay Off 50% Of Its Staffing Levels
Image source CNBC.com

The post Overstock Postpones Selling It's E-Commerce Business, Deferring Cash Flow for Crypto Ventures appeared first on Latest Crypto News.


This content is synced from the rightful owners. Copyright on text and images belong to the original source.

--
This article was first published on: Latest Crypto News