This article was first published on: Latest Crypto News --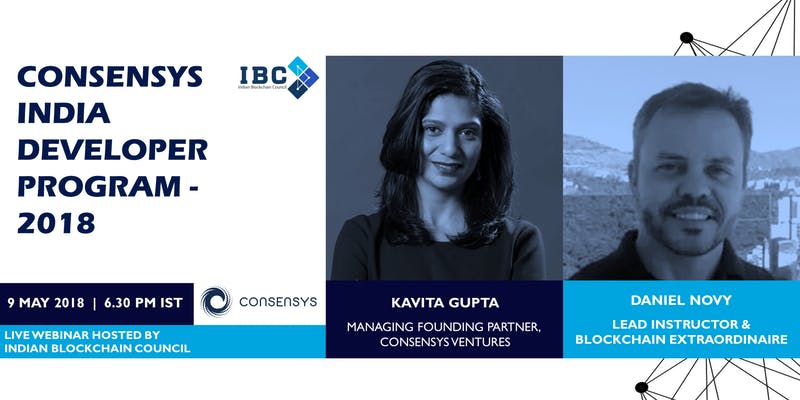 Indian Blockchain Council and ConsenSys are hosting a live Q&A webinar on Wednesday, May 9, 2018, at 6.30 pm to discuss about the ConsenSys India Developer Program, a unique, highly selective, developer training program brought to India by ConsenSys, the largest blockchain technology firm in the world. The Program will commence on June 9, 2018.
The webinar will be hosted in order to educate more about the repercussions of India's economy turning away from rapidly digitalizing world and how it can offer several advantages.
India's legal, political and economic systems are supported by a countless transactions, and records that serve as proof of these dealings. These structures secure assets and define administrative boundaries. They validate the existence of certain identities. The oversee the interplay between countries, institutions, society and indi...
This content is synced from the rightful owners. Copyright on text and images belong to the original source. -- This article was first published on: Latest Crypto News