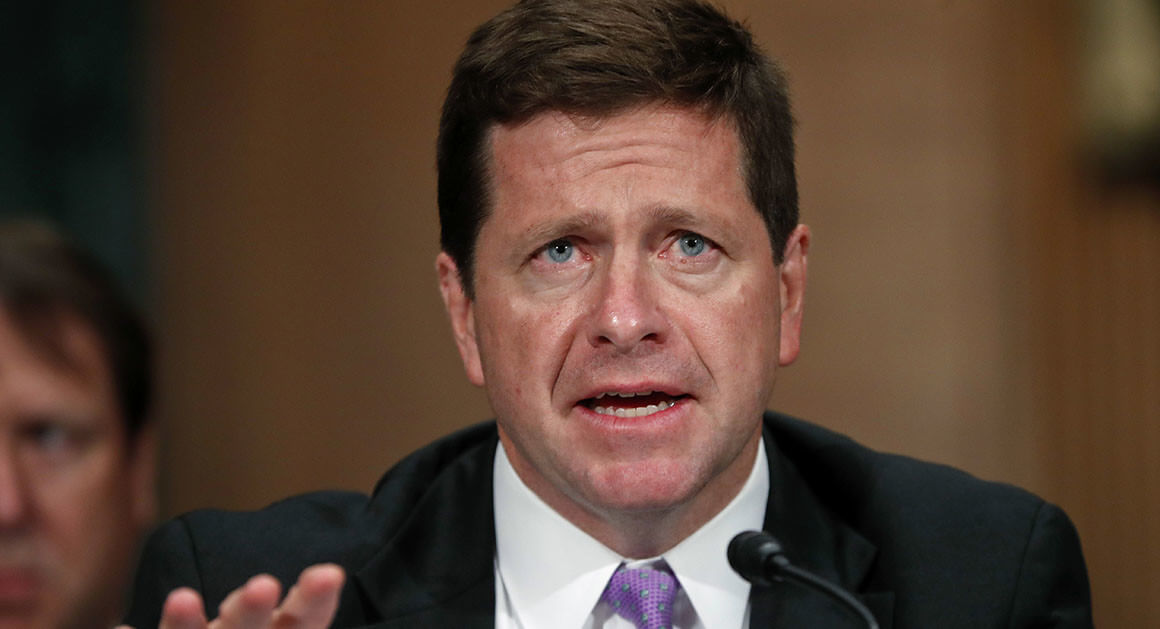 The Chairman of the United States Securities and Exchanges Commission (SEC), Jay Clayton confirms that Ethereum (ETH) and other cryptocurrencies in its likes are not considered securities under U.S. law.
As reported by the non-profit crypto research organization Coin Center on March 12, the letter written by Clayton stated that the SEC staff has found that ETH is not a security under U.S. law.
 Last year in September, the Coin Center worked with U.S. representative Ted Budd to send a co-signed letter to Clayton, which asked him whether he agreed with the approach to ETH of the SEC's director of corporate finance, William Hinman. While Hinman stated in a speech in June last year, that  ETH "in its present state", as opposed to during its distribution via initial coin offering (ICO) and won't be regulated as security.
In the answer letter, dated March 7, Clayton affirmed that the definition of digital assets as security is "not static" and thus can change over time. Furthermore, he stated that digital assets that initiate as security may see its designation change over time:
 "if the digital asset later is offered and sold in such a way that it will no longer meet that definition."
He did not mention ETH directly in the letter. Answering the question of whether he agrees "with certain statements concerning digital tokens in Director Hinman's June 2018 speech." Clayton replied with a description of how an asset could transition away from being security:
"I agree with Director Hinman's explanation of how a digital asset transaction may no longer represent an investment contract [a security] if, for example, purchasers would no longer reasonably expect a person or group to carry out the essential managerial or entrepreneurial efforts."
Clayton also said at the end of last year, that ICOs "can be effective" but that "securities laws must be followed." Just recently, SEC commissioner Hester M. Peirce argued in favour of self-regulation for cryptocurrency markets when possible.
Read More: Bittrex To Introduce Initial Exchange Offering Of RAID's XRD token
Image from Politico.com

The post Jay Clayton, Chairman Of US SEC States ETH Is Not a Security In A Letter appeared first on Latest Crypto News.


This content is synced from the rightful owners. Copyright on text and images belong to the original source.

--
This article was first published on: Latest Crypto News