This article was first published on: Latest Crypto News --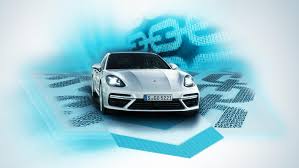 IOTA (MIOTA) and Porsche Digital Labs partnered to develop "Program 4", a new project conceived by Startup Autobahn.
Startup Autobahn is an entrepreneurial business that was founded in May 2016. The firm was created by Daimler, Plug and Play, University of Stuttgart, and Arena2036.
In the meantime, it has employed 9 new enterprises and has been responsible for numerous projects concerning the renewal and the future of transportation. Startup Autobahn intends to unveil its plans at the forthcoming Expo Day in July 2018.
IOTA News announced on Twitter on May 5.
"The @PorscheLab is looking forward to work together with @iotatoken & @Porsche on a @StartupAutobahn Project. #StartupAutobahn is the ultimate innovation platform that unites tech companies with the tech expertise of #SilliconValley & the best of German engineering. #Porsche #IOTA,"
Startup Autoba...
This content is synced from the rightful owners. Copyright on text and images belong to the original source. -- This article was first published on: Latest Crypto News