This article was first published on: Latest Crypto News --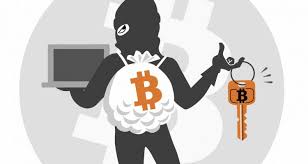 With the crackdown is the bitcoin and cryptocurrency dealings in India, a person who still invests in them in definitely playing with fire. While talking to DNA Money, an Indian news channels covering Indian Stock market Updates, many cryptocurrency investors anonymously told how they have lost their entire investment by trading in cryptocurrencies.
Now with the Indian Government also withdrawing its support from bitcoin and cryptocurrency dealings, Investors are left crestfallen. After the RBI ban, things have gotten much worse. One of the industry insiders said,
"They (traders) are vulnerable. What happened before the stock market was regularised is happening now. People are forming fake companies and selling bitcoins and other cryptocurrencies, which have no value. There is no way people can get their money back once the website is shut down," 
He continued...
This content is synced from the rightful owners. Copyright on text and images belong to the original source. -- This article was first published on: Latest Crypto News