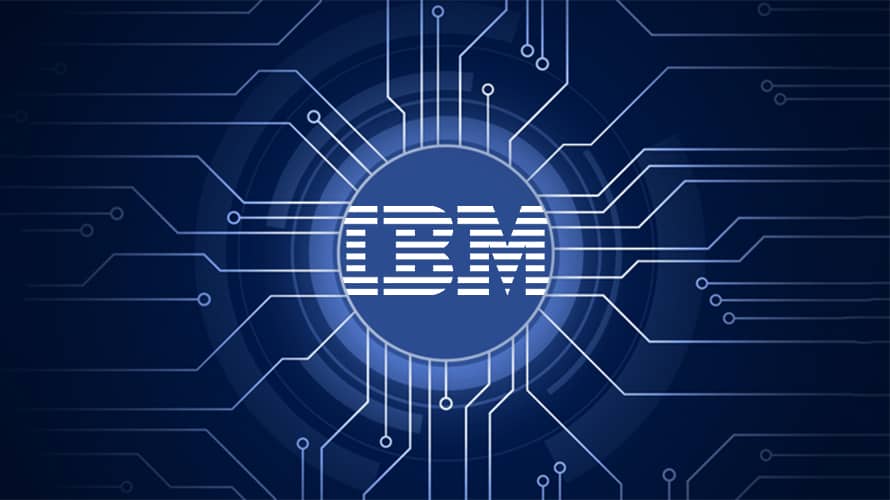 Over the course of the last few years, IBM has grown as a forerunner for employing the Blockchain solutions for various use cases. It seems IBM is planning to add another Blockchain feather to its kitty, as the head of blockchain solutions for IBM,  Jesse Lund hinted towards a bank-targeted stablecoins aimed as a cross-border payments solution.
In an interview with financial news channel Cheddar on March 15, Lund remarked about the development. More details about the project are set to be announced in the upcoming weeks, as of now Lund elaborated that "market demand" has inspired and pushed IBM to develop a stablecoin solution for financial institutions.
He added:
"More than a few banks around the world […] see tremendous business benefit to issue stablecoins in their native fiat currency."
Read More: IBM's VP of Blockchain, Jesse Lund Bullishly Claims That Bitcoin Will Hit $1 Million
About the stable coin
When Lund was asked how IBM's solution compares to JPMorgan Chase's "JPM Coin stablecoin, he noted that IBM's solution would be "somewhere in between" JPM's exclusive, closed network asset.  He elaborated:
"It's not a proprietary coin like JPMorgan's solution, although I think what they're doing makes a lot of sense for them. […] What JPM's doing also adds tremendous validation to what we're doing. But our view for stablecoins is really that they should be more broadly accessible and what World Wire seeks to do is to provide fungibility of digital assets across financial institutions."
The term "World Wire" refers to the tech giants' collaboration with Stellar (XLM), wherein the network's native asset is employed in IBM's cross-border payment network, Blockchain World Wire (BWW).
Along with BWW, that aims to leverage cryptocurrencies in order to avail near real-time international settlements between banks, the firm also collaborated with Stronghold, a Stellar-based asset, to create the Stellar network's first stablecoin.
In February, Lund hinted that IBM's incline towards stablecoins is a vital aspect of innovating the cross-border payments landscape. Proposing that an ecosystem should be evolved that sees various digital assets working as settlement instruments for cross-border payments. He  suggested:
"It could be […] XRP […] it could be Bitcoin, but it would also probably include other instruments, like stablecoins, and even eventually soon — hopefully — central bank-issued digital currencies."
Read more: AXA XL, The Insurance Giant Introduces Insurance Service for Security Token and Crowdfunding

The post IBM Purportedly Plans A Stablecoin Targeted As Cross-Border Payments Solution appeared first on Latest Crypto News.


This content is synced from the rightful owners. Copyright on text and images belong to the original source.

--
This article was first published on: Latest Crypto News