The advent of the internet and related technologies has impacted many people's ways of life and the way organizations are run. It has led to easy access to information, necessary for running the day to day undertakings and in diverse platforms. However, all these positive impacts of the internet have also come at a cost. It has not been easy to use and depend on the internet and related technologies.
With many people and organizations relying on the internet and connected systems these days, it has not been easy to secure data and computerized devices. Cyber threats have been a major issue that has been costly to solve or eradicate for good. Access to effective database backup solutions has also not been a hassle-free journey.
Cybersecurity problems have been a major issue affecting millions of people and organizations on a daily basis. Solutions for solving internet threats have been limited and this incapability has affected the lives of many internet users and daunted many organizations. Cybersecurity affects the whole world. It does not just affect governments or businesses, but you can also wake up and find it hard to even use your smartphone or laptop.
Anyone using the internet and computerized systems needs to understand the role of cybersecurity and figure out what incredible ways can help improve cyber threats. Cyber threats can be in the form of malware, ransomware, phishing or social engineering.
These cyber-attacks have been a major challenge because many people lack knowledge and awareness about why cybersecurity is crucial. Some don't care or pay any attention to cybersecurity whereas others lack time and money to secure their data and systems.
How to Embrace Blockchain and Improve Cyber Security
If you embrace cybersecurity, you will find it easy to avert cyber-attacks, identity theft, data breaches as well as be able to handle any management risk. But, is it possible? Many organizations, governments, and individuals have relied on different strategies to improve cybersecurity. They include the use of anti-virus, firewall, anti-spyware, anti-spam, backing up data as well as Windows update.
All these strategies have helped in one way or another secure data and computerized systems. But, did you know blockchain is the way to go and good news to internet users? Probably you have not. Blockchain has the potential to improve cyber-attacks in many incredible ways that you should not hesitate to know.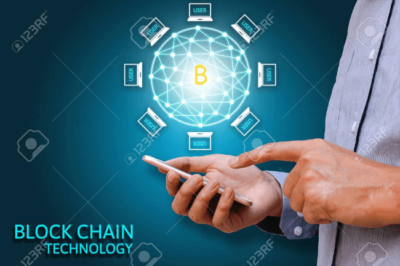 If you are among many internet and computerized devices users who don't know what blockchain is all about, don't get demoralized at all. It is simply a system of computers whereby information is easily stored and shared between all participants of the network. This simple definition should expose you to the incredible capabilities of blockchain that can effectively aid improve cybersecurity. Have a look;
The decentralized nature of blockchain has played great roles in helping internet users secure their information. Through a peer-to-peer network, blockchain users have been able to maintain their activities in their network. It has become easy to ensure the chain does not breakdown or fail.
If an intruder is trying to certain unauthorized data, the entire system will verify every detail and locate what diverges from what in the network. It will then exclude the block and recognize it as fraudulent. This means that everyone in the blockchain network has to verify his or her data ensuring the existing data is not easily tampered with and cannot be controlled by a single source.
Many companies have over the years been facing the challenge of tracking their products as well as keeping their transactions secure. Thanks to the advent of blockchain technology, every transaction an individual or an organization makes to a block is timestamped and signed up digitally.
This makes it easy for users to easily track and trace the history of transactions. It is also easy to track account and use the data whenever the need arises. Those who embrace blockchain in their transaction will be able to maintain valid data without any shortcomings.
Through its sustainability
Thanks to the multiple copies of the blockchain ledger, in case of a DDoS attack or related threat, an individual or organization is able to overcome these challenges and secure its data.  Blockchain technology does not allow any failure that can be a threat to any confidential information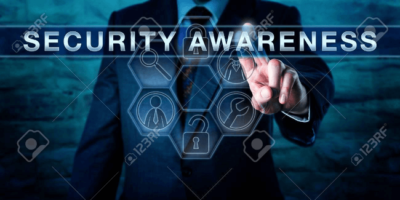 By ensuring the authenticity of data
Through blockchain, it has become easy to authenticate computerized systems and users without the need of providing a password. Human factor or impact of the man in the middle of cyber-attacks has been reduced via blockchain technology.
All you need is to publish your public key on the blockchain. The data in your system will then be distributed across millions of nodes and connected to blocks stored on the ledger. Hence, it will be hard for intruders or hackers to publish fake public keys and your data will be secure.
By guaranteeing a secure network access
In many institutions, employees will need to access to a blockchain from different systems and they may end up losing their passwords or private keys. Fortunately, with REMME's blockchain, such employees will have unique Secure Socket Layer certification and they will not require any passwords to undertake their duties. Hence, it will be hard for hackers to get unauthorized access to the network.
To Sum Up
If you are looking for the best and most transparent means to store your vital data, blockchain is the way to go. You will not only have a data backup solution but also an opportunity to form a block of secure data. As cyber attacks surge, you need to make a bold decision and trust blockchain technology. It's a reliable and decentralized platform you will love.
The post How Blockchain Can Improve Cyber Security appeared first on Latest Crypto News.


This content is synced from the rightful owners. Copyright on text and images belong to the original source.

--
This article was first published on: Latest Crypto News