This article was first published on: Latest Crypto News --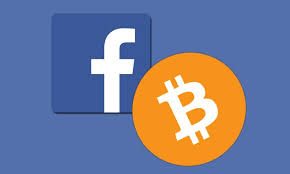 If you are hoping to invest in the next Bitcoin, then you might as well keep an eye on Facebook. This may not sound a joke, as according to a Cheddar report, Facebook is looking into developing its own cryptocurrency similar to Bitcoin.
Earlier this week, FB announced that its head of Messenger, David Marcus, would spearhead a group researching potential uses of blockchain across Facebook's platforms.
Read more: Facebook Messenger Boss David Marcus To Bring Blockchain to Facebook
Facebook users could use the new "digital token" to buy and sell through the platform. The social network is also "exploring other ways" that it could use such a currency. The company is not interested in doing an initial coin offering (ICO), according to the report. ICOs have become a popular way for blockchain startups to raise funding directly from indi...
This content is synced from the rightful owners. Copyright on text and images belong to the original source. -- This article was first published on: Latest Crypto News