This article was first published on: Latest Crypto News --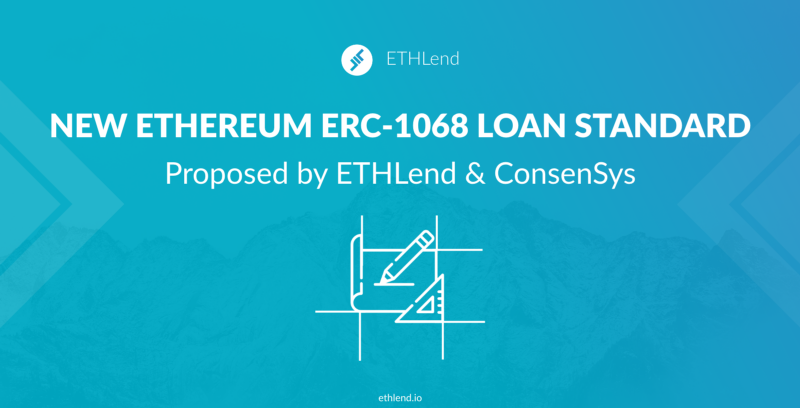 ETHLend has been creating Loan Standard along with ConsenSys since few months and announced about a published draft version for Loan Standard called ERC-1068.
The new ERC loan standard aims to have a flexible and robust backbone for loan applications, which are built on top of the Ethereum network. The standard is quite basic to cover different lending instruments such as peer-to-peer lending, crowdfunding, uncollateralised lending and secured lending.
This different from the common standards used at ETHLend.  When a common standard is used, such as ERC-20 token standard, developers are able to create seamless ecosystem around the standard.
For ERC-1068 it means that there could be in the future different applications such as secondary markets for loans, credit rating systems and decentralized hedge funds.
The standard allows the implementation of a standard A...
This content is synced from the rightful owners. Copyright on text and images belong to the original source. -- This article was first published on: Latest Crypto News