This article was first published on: Latest Crypto News --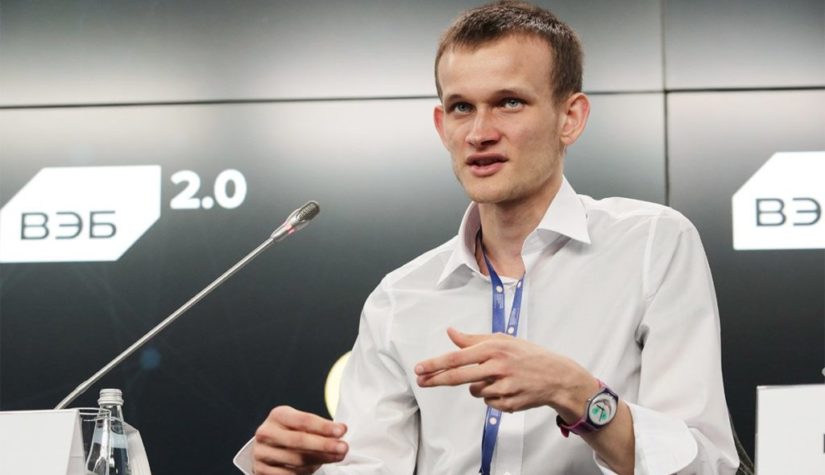 The very much talked about CoinDesk's 2018 Consensus conference in May is attracting thousands of attendants across the globe. However, Ethereum founder Vitalik Buterin will not be among them.
Buterin tweeted Thursday that he's boycotting this year's Consensus conference after CoinDesk, the news website that organizes the event, linked to a fraudulent website in one of its stories. Buterin, with almost 750,000 followers on Twitter, said he encourages others to stay away from the event.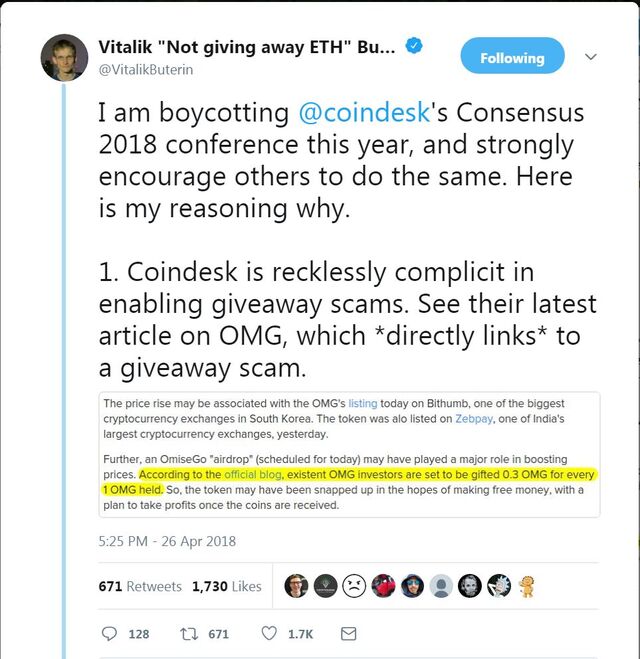 CoinDesk corrected the story on the jump of a digital token called OMG to remove the link Buterin referred to in his tweet.  CoinDesk CEO Kevin Worth said in an email.
"We were disappointed to learn of Vitalik's tweet today regarding a CoinDesk reporting error, for which we apologize. One of our reporters included an unverified link in an article; we quickly identified the...
This content is synced from the rightful owners. Copyright on text and images belong to the original source. -- This article was first published on: Latest Crypto News