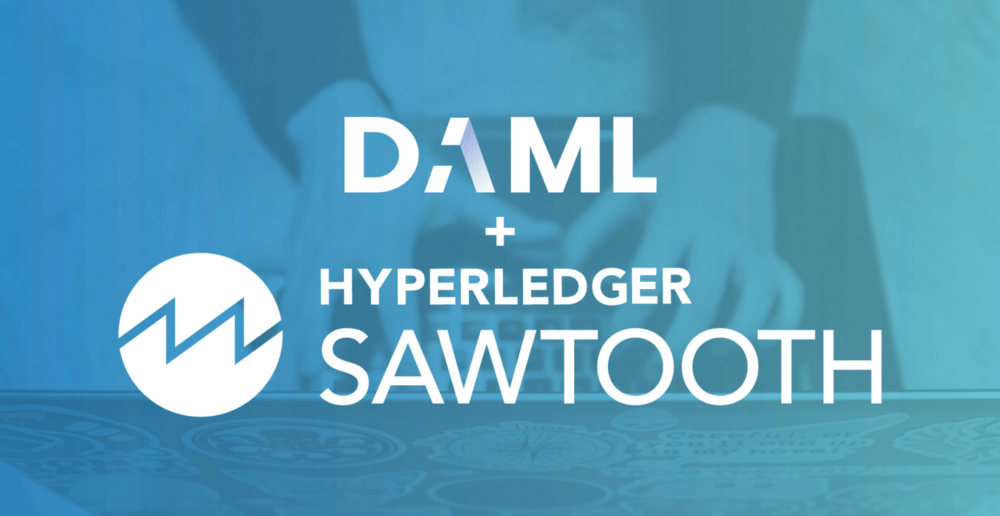 Adding another feather to its cap, the smart contract language DAML by the blockchain software firm Digital Asset, will integrate with Hyperledger Sawtooth, a modular platform for distributed ledgers. As announced by the Digital Asset in a blog post on April 16.
Digital Asset revealed in the post that they have started working with Hyperledger members, Blockchain Technology Partners (BTP) to integrate the Digital Asset Modeling Language (DAML) runtime with Hyperledger Sawtooth. The Hyperledger Sawtooth is a modular platform for building, deploying, and running distributed ledgers like blockchains.
The company further elaborated that a number of the Hyperledger Sawtooth characteristics already comply with the DAML team expectations"
"Hyperledger Sawtooth's Transaction Processor has a very flexible approach towards roles and permissions, for example, and is based on a very natural DLT network topology of fully distributed peers. DAML is based on a permissioned architecture and Hyperledger Sawtooth can be configured to be permissioned without requiring special nodes."
DAML
First introduced in April 2016, DAML is described as an expressive language designed for financial institutions to model and execute agreements through distributed ledger technology (DLT). It removes smart contracts apart from the ledger through defining an abstraction over implementation details like cryptography and data distribution. This, in turn, makes the ledger model accessible through a clearly defined application programming interface (API).
In simpler terms, DAML applications can be moved from platform to platform without complex rewrites. Earlier this month, Digital Asset open sourced the DAML, making it freely available under the Apache 2.0 open source license.
Soon after that, the firm partnered with major cloud computing company VMware to integrate the DAML on VMware's blockchain platform. The development will purportedly "allow for broader reach and support as a combined offering." Just recently, the International Swaps and Derivatives Association (ISDA) collaborated with Digital Asset to develop a new tool that can support the use of smart contracts for derivatives trading.
Read More: EToro Launches ETorox, A Crypto Exchange for Pro Traders
Image Source – Digital Asset Medium Post 

The post Digital Asset Integrates Smart Contract Language, DAML With Hyperledger appeared first on Latest Crypto News.


This content is synced from the rightful owners. Copyright on text and images belong to the original source.

--
This article was first published on: Latest Crypto News