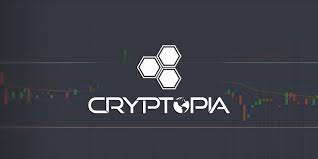 Recently hacked New Zealand crypto exchange, Cryptopia has posted an update that suggests that the platform will resume trading by the end of March.
Cryptopia's co-founder Rob (Hex) Dawson stated in the update posted on March 17, stated that the company is entirely committed to reopening the exchange. He went on to provide the Cryptopia customers with data about the ongoing rebate process along with some general recommendations for interacting with their accounts.
The platform relaunched a read-only version of its website on March 5 that showed the user balances as they were on Jan. 14, 2019, the date of the $16 million hacks. The exchange notes at the time that the website can be used to reset passwords and two-factor authentication credentials, a top priority in terms of client support at the current stage.
Read more: Cryptopia Adds A 'Cancel Orders' Feature, As It Preps For Re-launch
The new announcement has details about the rebate process for users who have lost their funds in the hack. Cryptopia further added that the exchange is working to ensure that the process is compliant with local laws. Hex, further specified that the users who lost their funds will see a section titled "Withdraws on your account for those coins."
Further the transaction IDs (TXIDs) for the withdraw orders will not exist on the network, however, they will include details on how the coin was impacted in the event. Users will see a subsequent deposit of a Cryptopia Loss Marker (CLM) for each withdraws, this is  TXID that will stand for the lost coins and not be represented on the network.
Hex noted that CLM is not a coin it is the amount lost of each coin for each user in New Zealand dollars (NZD) at the time of the event. he added that it cannot be traded to date. Cryptopia's founder stated in the announcement while the API is still disabled,  users could now cancel their standing orders through the website.
Read more: CoinMarketCap Has A New Metrics To Score Crypto Fundamentals

The post Cryptopia Plans To Resume Trading By End of March 2019 appeared first on Latest Crypto News.


This content is synced from the rightful owners. Copyright on text and images belong to the original source.

--
This article was first published on: Latest Crypto News