This article was first published on: Latest Crypto News --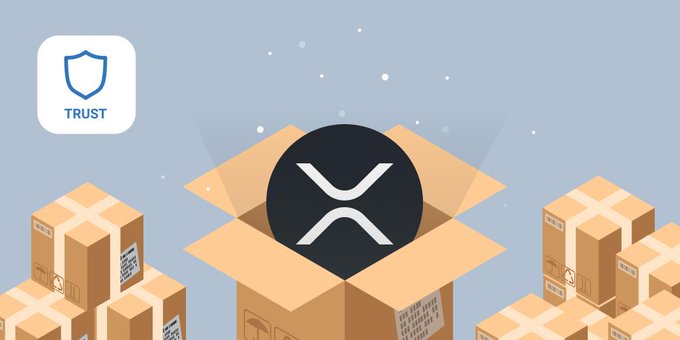 Trust Wallet, the official wallet for cryptocurrency exchange Binance adds support for Ripple (XRP), the third largest cryptocurrency by market capitalization, just days after the exchange enabled users to buy crypto with credit cards. 
The cat is out of the bag: Trust Wallet adds support for @Ripple $XRP on iOS and Android. #XRPthestandard https://t.co/sUnedjucRt pic.twitter.com/9sijWEIyFb

— Trust – Crypto Wallet (@TrustWalletApp) March 12, 2019
With that, the Trust Wallet users could now purchase XRP, bitcoin (BTC), bitcoin cash (BCH), litecoin (LTC) and ether (ETH) via  "major" credit and debit cards. The announcement did not further specify other details such as fees. Viktor Radchenko, the founder of Trust Wallet, stated
"We want to increase access to crypto and dec...
This content is synced from the rightful owners. Copyright on text and images belong to the original source. -- This article was first published on: Latest Crypto News