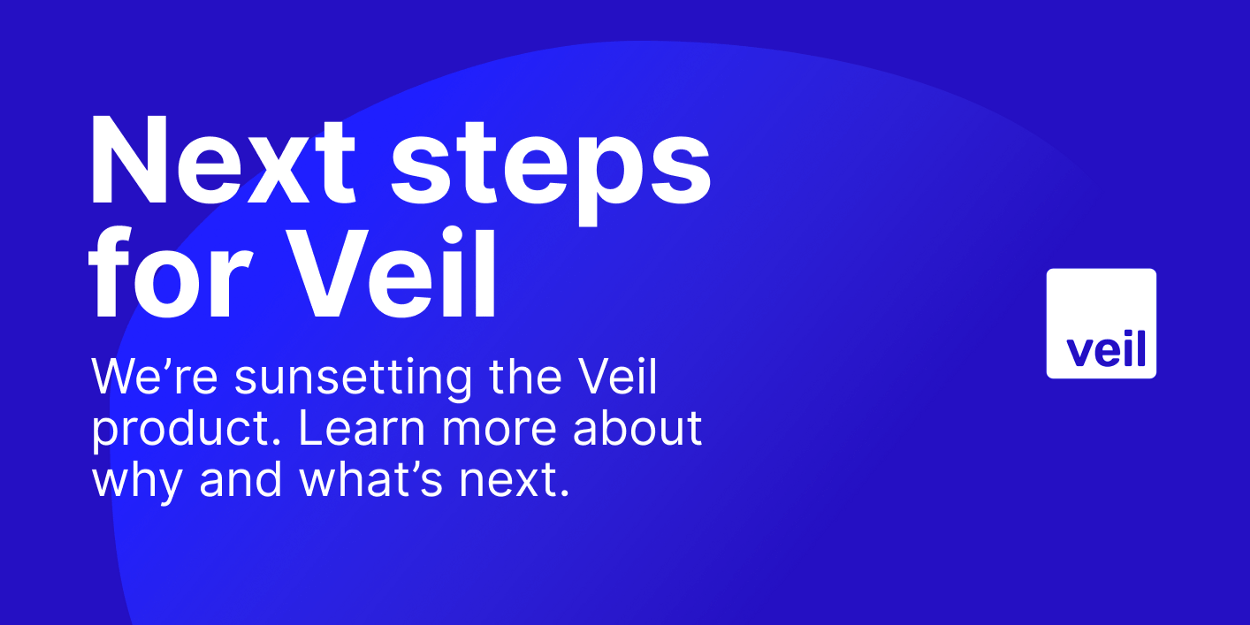 Just after a few months of operation, Veil, a crypto-focused prediction market and derivatives platform are shutting down its shop, as shared by the platform via a Medium post. 
Launched in January, the Veil is a web interface that enabled users to place bets on Augur prediction markets, offering an instant settlement API to pay out on clear outcomes. Paul Fletcher-Hill, the co-founder of the startup wrote in the post: 
"We believe that cryptocurrencies and the decentralized web will have profound effects on our future. But today the community of users is small, and we think there are higher impact products and services we can build for the immediate future."
As per the post, trading on the non-custodial platform will be suspended on July 24. The company will further disable the capability to build new predictions markets from July 12. However, the firm's code will be available as an open-source on GitHub, so as to allow other developers to pick and carry on the endeavor. 
Just four months before, Veil announced at the New York Token Summit that it will unveil an AugurLite fork along with a market to bet on the 2020 Presidential elections. The news was welcomed with mixed reactions at the time, some called AugurLite a "centralized" version of the prediction-enabling Augur protocol.
The Co-founder elaborated that the lack of success could be attributed to a difficult onboarding experience and its incapability to bridge the gap between decentralization and regulation, "It's hard to offer something in between that people find valuable." He also wrote:
"We tried to do too much. Prediction markets are a generalized form of betting, derivatives, insurance, and more. Focused versions of any of these verticals may be better for users than the generalized form."
The investment studio behind the platform, Hill Street Labs will retain the development team, in plans of announcing a forthcoming project. As of now, Veil advice its users to withdraw their open positions in expired and active markets and to convert their "wrapped" Veil Ether into ETH.
The settlement fees have been removed to make the transition easier, further the company plans to host 45-minute interviews with users over the course of the next month.
Read more: Billionaire Mark Cuban Calls Facebook's Libra A Big Mistake
Image Source – Veil medium 

The post Crypto Prediction Market and Derivatives Platform Veil Shuts Down appeared first on Latest Crypto News.


This content is synced from the rightful owners. Copyright on text and images belong to the original source.

--
This article was first published on: Latest Crypto News