This article was first published on: Latest Crypto News --
Friday, March 8 – Major cryptocurrency prices were all trading in the red at press time, with Binance Coin (BNB) suffering the worst correction (-8.7%) followed closely by EOS (-6.05%) among the top 10 cryptos.
The total market capitalization of the cryptocurrency markets stood at USD 131.4 billion down ~USD 2 billion over the previous 24 hours according to Coinmarketcap data.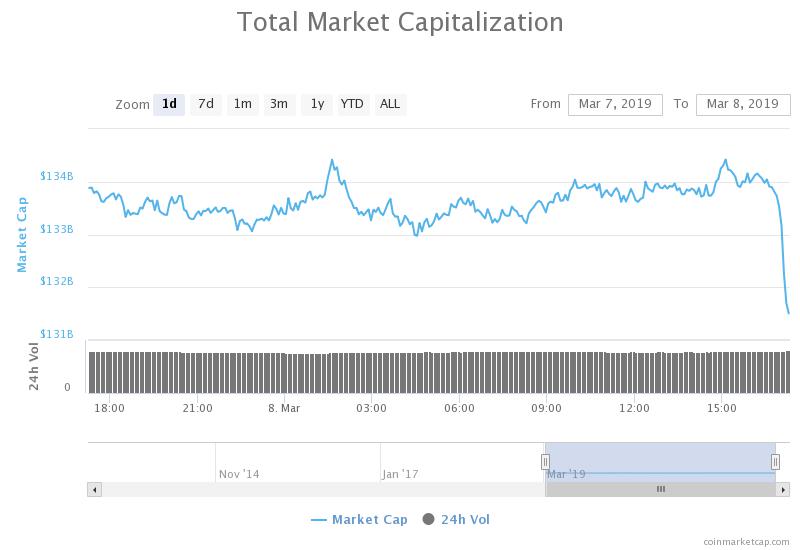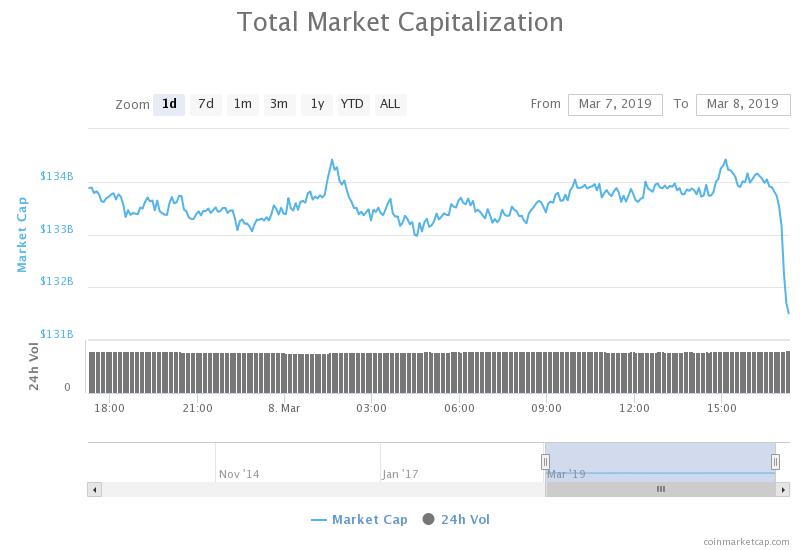 Total market capitalization 1-day chart. Source: Coinmarketcap
A look at the crypto market visualization by Coin360 reveals the extent of the losses. Binance Coin (BNB) which has had a remarkable rise recently – almost doubling in price in the last month- came under heavy selling pressure possibly driven by profit-taking. 
Source: Coin360
BITCOIN (BTC) PRICE UPDATE
Bitcoin continued to be the epitome of stability and was down less than 1% to trade at $3,887 at press time. The loss was much less than that experienced by the other major cryptos. Bitcoin traded above $3,900 for most of the day rallying...
This content is synced from the rightful owners. Copyright on text and images belong to the original source. -- This article was first published on: Latest Crypto News