This article was first published on: Latest Crypto News --
Thursday, March 7 – Major cryptocurrency prices traded sideways on the day struggling to consolidate gains above key resistance levels and sliding down to record moderate losses.
The total market capitalization of the cryptocurrency markets stood at USD 133.4 billion at 9 PM EST, according to Coinmarketcap data, virtually unchanged from the level 24 hours prior.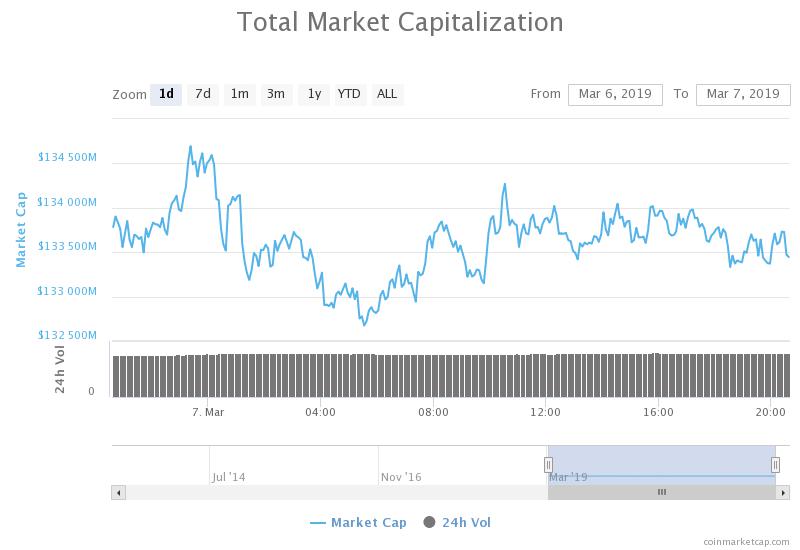 Total market capitalization 1-day chart. Source: Coinmarketcap
A look at the crypto market visualization by Coin360 reveals that major cryptocurrencies were all trading in the red, with the notable exception of Binance Coin (BNB), the token issued by the cryptocurrency exchange Binance, that has witnessed a remarkable surge in the past few weeks.
Source: Coin360
BITCOIN (BTC) PRICE UPDATE
Bitcoin, the original cryptocurrency, traded in a narrow range going up to an intra-day high of $3,939 before correcting to $3,894. Ever since the sharp correction witnessed on February 25, BTC has been range bound and has exhibited un...
This content is synced from the rightful owners. Copyright on text and images belong to the original source. -- This article was first published on: Latest Crypto News