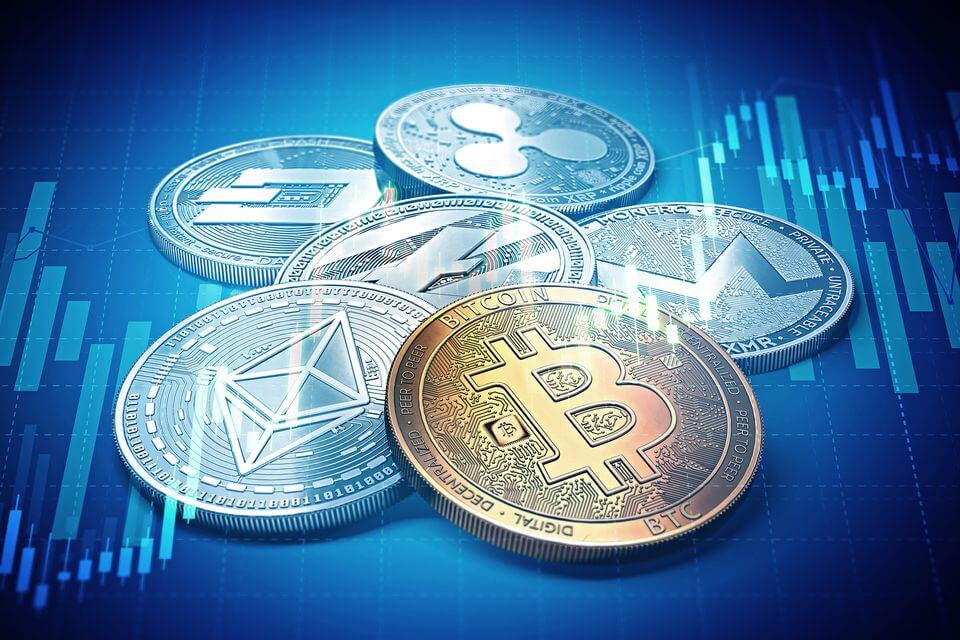 While the cryptocurrency market this week was relatively flat this week in terms of its price point, the cryptocurrency and blockchain ecosystem has been buzzing with news whether happy or sad. Let's review the week that was:
Price Fluctuations During The Week
While Binance Coin (BNB) gained much on Wednesday, it suffered the worst correction of around -8.7%. The token was closely by EOS of around -6.05%.
The total market capitalization of the cryptocurrency markets at the press time was at USD 135.5 billion, as per Coinmarketcap data. While Bitcoin maintained it's stability at stayed $3850, Ethereum was at $135.
The speculation of Enjin Coin being added to Samsung's new smartphone S 10, the coin further spiked over 70% after the said partnership was confirmed. 
A curious case among the growing and deflating cryptocurrency market was ABBC Coin, that though sank on March 7th, managed 500% jump in 10 days.
Government and Blockchain 
Blockchain have had a great week, for starters, global blockchain spending is expected to surge 89% in 2019 as per IDC report. Interestingly, governments across the globe have initiated or are planning to employ blockchain technology for various purposes.
For instance, Russia's ruling party has launches blockchain-based E-Voting that United Russia for nominating party candidates at all levels for the general elections will be the primary stage. On the other hand, the US state of Connecticut proposed a Bill that if passed will authorize smart contract use in commerce.
In a first of a kind move, Argentinian Government will support blockchain startups, by investing in early-stage blockchain startups that are backed by Binance labs, the venture arm of cryptocurrency exchange Binance. While on one hand, the German Ministry Of Finance issued a paper that suggests regulations on the blockchain, the French financial watchdog's plans to ban on anonymous cryptocurrencies.
As per a report by the Economic Times, several Indian companies have been invited by Bahrain's Economic Development Board (EDB) to set up their bases in their country. Most of these companies are related to or working with blockchain technology. So, basically, Bahrain has collaborated with Indian Government and companies in the field of blockchain and crypto-assets.
Other Blockchain Developments 
The Ethereum Foundation awards a research grant to Columbia and Yale universities in order to compile a new smart contract programming language into the Ethereum Virtual Machine (EVM). The announcement was made in a press release shared with Cointelegraph on March 6. A smart contract R&D project called DeepSea, will be the beneficiary of the grant. The project is spearheaded by Professor Ronghui Gu, an assistant professor of computer science at Columbia in collaboration with researchers at Yale.
Blockkimo Ltd, a Blockchain property transaction platform has successfully completed  'First' $3 Million Real Estate Transaction on Blockchain, n Switzerland, along with two other companies. Blockimmo, Elea Labs Ltd., a proptech company and Swiss Crypto Tokens Ltd., a digital assets service firm conducted a blockchain-based real estate transaction that consists of 18 apartments and a restaurant, at a cost of 3 million Swiss francs ($2.98 million).
Carrefour, the French retail giant, is set to integrate blockchain technology to keep track of the supply chain of milk products. The retail giant is continuing blockchain development by releasing a new distributed ledger technology (DLT)-powered product for tracking milk. Thanks to CQL, consumers will now be able to identify how the GPS coordinates of farmers whose animals' milk was collected, get information about when the milk was collected and packaged, alongside discovering what stakeholders are involved in the product line.
News in cryptocurrencies' favour 
Many crypto enthusiasts are waiting to buy there daily dose of Starbucks coffee with crypto tokens since the time, the coffee giant announced its collaboration with Bakkt by integrating  Bitcoin Payments in Stores.  According to a new report, Starbucks now holds "significant equity" in Bakkt, the said shares were a part of a mutually beneficial agreement.
OKEx, a Malta-based cryptocurrency exchange has listed Tron (TRX) on its Customer-to-Customer (C2C) Trading Platform. OKEx started listing Ripple (XRP) and Bitcoin Cash (BCH) on its C2C platform in late February. While doing so, they even delisted three cryptocurrencies: NEO (NEO), QTUM (QTUM) and Exchange Union (XUC).
eToro, the exchange and social network for investors and traders launches its Cryptocurrency Trading Services In 31 US States. As per the release, the exchange will start facilitating the trade of 13 unspecified crypto assets and will release a cryptocurrency multisignature wallet to its customers to all U.S. states and territories.
Following on the decision by Coinbase to list XRP on its platform, major Chinese Cryptocurrency Exchange Huobi's OTC Platform has also launched Ripple trading on its peer-to-peer crypto trading platform Huobi OTC. The company announced the news on March 6 in a press release shared with KryptoMoney.
A Proof-of-Concept(PoC) for corporate shareholder e-voting using Distributed Ledger Technology (DLT) will be trialled in Singapore by SWIFT, a global messaging service provider for financial institutions, in collaboration with the Singapore Exchange (SGX), SLIB, a securities software provider, and 4 banks.
BlockFi, the Crypto wealth management and lending company launch new cryptocurrency accounts that will support Bitcoin And Ethereum, bearing 6% annual interest paid monthly in crypto. According to the blog post published on the company's website on March 4, the client's assets will be under the Gemini Trust Company custody. The Gemini Trust Company custody is the custodian of the crypto exchange lead by the Winklevoss Twins, Gemini, which is regulated by the New York State Department of Financial Services.
News that went against cryptocurrencies
Nouriel Roubini, economist and notorious cryptocurrency critic asserts that crypto "as technology has absolutely no basis for success," in an interview with the CFA Institute on March 6. Along with his negative stance on crypto, Roubini also targetted blockchain, the underlying technology of cryptocurrencies, adding that the technology has "nothing to do with" the future of financial services.
After receiving a funding injection of roughly $8 million last month, the NEM foundation strives for survival by carefully mapping its forward path and by involving cost-cutting methods. A post published on Friday further elaborates the plan laid down by NEM Foundation leadership on how the first instalment of 25 million XEM, approximately $1.05 million at the current price will be spent.
The founders of the international cryptocurrency pyramid scheme and an allegedly fraudulent digital currency dubbed as OneCoin has been charged with fraudulent charges by a United States District Attorney. An announcement for the same was published by the U.S. Attorney Office of the Southern District of New York on March 8. Reportedly, the founders and leaders on OneCoin, Konstantin Ignatov and his sister Ruja Ignatova were arrested on March 6, 2019, in Los Angeles.
Judge Michael Wood, of the Nova Scotia Supreme Court, has granted the troubled exchange QuadrigaCX 45 days more to look for nearly $140 million worth of missing cryptocurrencies. The Canadian judge agreed to extend a stay of proceedings, first granted a month ago to further 45 days. The next hearing is scheduled for April 18. Notably, Creditors cannot sue the exchange until the stay expires or is lifted. Attorneys for Quadriga, Maurice Chiasson of Canadian law firm Stewart McKelvey, explained in the court on Tuesday
Cryptopia, a cryptocurrency exchange that was hacked in mid-January, has re-launched its website in a read-only format and had resumed the user balances to its pre-hacked state, as per a tweet by the firm on March 5. Cryptopia earlier announced that their website will go live on March 4, however, the site finally went live after a days' delay on Tuesday, March 5. The latest series of tweets by the exchange, further confirms that it will use customers' balances as at Jan. 14 as a basis for further calculating rebates.
Well this is what happened this week in the cryptocurrency ecosystem, we will see you next week with more updates.

The post Crypto And Blockchain Weekly Wrap Up – 4 March 2019 – 10 March 20019 appeared first on Latest Crypto News.


This content is synced from the rightful owners. Copyright on text and images belong to the original source.

--
This article was first published on: Latest Crypto News