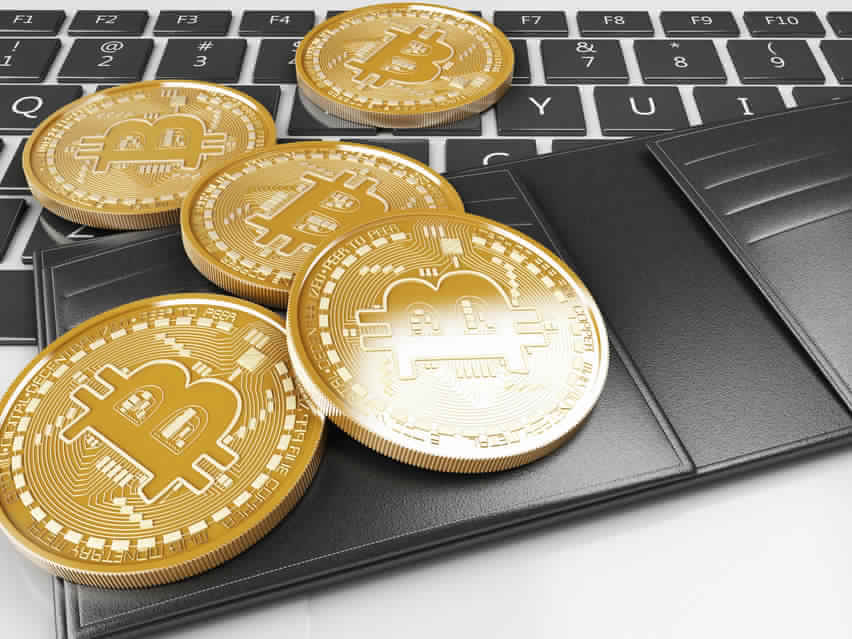 Cryptocurrency market continued a positive momentum this week as the market broke above the $140 Billion mark, and almost all major cryptocurrencies like Bitcoin [BTC], Litecoin [LTC] and Bitcoin Cash [BCH] observed a significant rise in their price point. 
At the start of the week, the market cap almost reached  $142B before a sudden drop on Thursday was observed, even with the drop, a growth of two and a half percent is observed over the week. 
Price News
The largest cryptocurrency in the market Bitcoin observed a price rise and maintained a steady hold through the week above the $4,000-mark. As for altcoins, a majority of them stuck to single-digit growth, with Ontology (31.58%), Tezos (71.61%), and Ravencoin (61.87%) leading the pack.
The top three cryptocurrencies as per the market cap observed a growth rate of – Bitcoin – 2.44%, Ethereum –  1.53% growth and XRP, did not have had a great week as it dropped off 0.22%. Litecoin was amongst the token that has had a great week, in fact, the token has been one of the best-performing assets of the week with more than 1.67% hike. 
Tokens, ICO's and Investment Instruments
Celer Network (CELR) tokens – Binance Launchpad, the token launch platform of the major global crypto exchange Binance completes a $4 million sale of Celer Network (CELR) tokens. Reportedly, the sale was completed in 17 minutes and 35 seconds and all 597,014,925 CELR tokens sold in a single session. The CELR token sale only accepted Binance Coin (BNB), Binance's own cryptocurrency as announced by the platform two weeks ago. 
USDT – Tron – Last week Tron and Tether collaborated to introduced a TRC-20-based USDT, i.e. a technical token standard supported by the Tron blockchain. Notably, the new token, USDT-Tron, availed support from quite a few major cryptocurrency exchanges, including Singapore-headquartered Huobi Global and Malta-based OKEx.
TBD Token for Online Shopping – Online shopping can be a risky business, with sifting through all the websites in order to find an authentic brand. The Tiffany Brown Designs has endeavored to simplify the process with its plans to tackle this "forgery" crisis by using the TBD Token and platform to connect the designers directly to the end consumer.
Coinmarkets's new indices –  Data provider, CoinMarketCap has launched two new cryptocurrency benchmark indices based on financial data feeds from Nasdaq Global Index Data Service (GIDS), Bloomberg Terminal, Thomson Reuters Eikon (Refinitiv) and Germany's Börse Stuttgart, and its own platform. According to the announcement made on Wednesday, the benchmark indices will cover the top 200 cryptocurrencies by market capitalization and will be the "most comprehensive" crypto data offerings for the markets, one including bitcoin (BTC) and the other without.
Numerai (NMR) – American prediction market startup and hedge fund Numerai minces $11 million in an initial coin offering (ICO) to launch its project Erasure. Reportedly, the ICO was led by VC and private equity firm Placeholder, and crypto investment company Paradigm, founded by Coinbase co-founder Fred Ehrsam. Numeraire tokens are based on the Ethereum (ETH) blockchain and are used in trading market predictions on the startup's platform.
BlockFi's interest-yielding deposit accounts – BlockFI grabbed the spotlight in January 2019, with its latest interest-yielding deposit accounts. The said product entices investors with returns of up to 6.2 percent annually for holding their bitcoin or either. Notably, the product has been gaining traction since its launch, as per CEO and founder Zac Prince, the firm has already received deposit worth more than $35 million worth of crypto. Around 80% of it in bitcoin since January. A staggering $25 million of that gathered after the March 5 launch.
SeriesOne's security token – SeriesOne, a crowdfunding platform based in the United States collaborates with Polymath, a security token protocol platform, in order to create digital security offering ecosystem via the SeriesOne platform. The partnership will allow token issuers to create and manage regulatory-compliant security tokens from the initial offering stage to trading on a secondary exchange. Michael Mildenberger, the SeriesOne CEO asserted confidence that Polymath's security token protocol, ST-20, is set to improve the process of raising capital on the platform.
Caspian collaborates with Deribit –  The institutional crypto trading, portfolio and risk management platform revealed that it has integrated its platform with Deribit, the cryptocurrency futures, and options trading exchange. The firm claims that this integration has made them the first institutional platform that will offer both options and futures trading in the crypto asset class.
Positive Developments
Western Union's mobile wallet – The payments giant has collaborated with Stellar (XLM) collaborator Thunes to avail its client's fund transfer directly from the mobile wallets globally.  Western Union emphasizes that this feature is focussed at driving financial inclusion globally by easing financial access for the underbanked or anyone currently not supported by traditional financial service providers.
Bitmain's expansion plan – Reportedly, the cryptocurrency mining giant is planning to install 200,000 units of their own mining machines in China to reap benefits of the cheap hydroelectric power costs during the summer following the excessive rains in southwestern China. The said equipment is estimated to cost around $80 million to $100 million.
Alibaba to promote Blockchain Development –  The Chinese e-commerce conglomerate signs a strategic cooperation agreement with Aerospace Information Co., a major software developer and provider for development of cloud computing, the blockchain, and other technological services. Both the involved parties have reportedly agreed to take advantage of their respective brand technologies in order "to actively integrate resources and carry out in-depth cooperation." 
IBM Brings Six Global Banks Onboard For Its Blockchain Based Payment System – IBM's recently launched blockchain-powered payments network, "World-Wire," has reportedly signed letters of intent with six international banks, so as to issue their own stablecoins backed by their national fiat currencies.
Rise in Customer base – a recent report released by Silvergate Banks suggests that there was a surge in the number of clients coming into the field. Per the report, the number of Silvergate Banks' client making a shift into the cryptocurrency ecosystem was 544, a considerable increase to 2017's 244. Moreover, total deposits showed growth by  8 percent, from $1.46 billion to $1.58 billion.
Avnet starts accepting Bitcoin – One of the world's largest distributors of electronic components and services, Avnet has turned cryptocurrency friendly and will be accepting cryptocurrency payments. Avnet will accept payments through a partnership with blockchain payments processor BitPay.
Cryptopia returns back to business – Cryptopia, the New Zealand-based cryptocurrency exchange resumes its trading on 40 trade pairs, almost two months after it faced a $16 million hack. 
Tendermint minces $9 million – The blockchain interoperability project manages to mince $9 million in a Series A funding round led by technology-focused venture capital firm Paradigm. Other participants included Bain Capital and 1confirmation, among others. Focussed at supporting the firm's continued development of the Cosmos Network and expanding its team and making it's business model "sustainable."
New market structure for Coinbase Pro – Coinbase, a US-based cryptocurrency exchange announces a new market structure Its professional trading platform offered by the exchange, Coinbase Pro. The said step is aimed at increasing liquidity, price discovery and ensuring smoother price movements. A new fee structure has been introduced that is reportedly designed to increase liquidity, update order maximums, new order increment sizes, the turning off of stop market orders and added market order protection points.
Who Said What
Bullish Prediction – Arthur Hayes, the CEO, and co-founder of cryptocurrency trading platform BitMEX made some bullish prediction about Bitcoin (BTC), that the foremost cryptocurrency will regain its $10,000 price point this year. As per Hayes, the market recovery will finally begin the early fourth quarter of 2019.
CFTC Commissioner – Dan Berkowitz, the commissioner of the Commodities Futures Trading Commission [CFTC] elaborates over different issues that are impacting and will continue to impact the entry of institutional investors into the cryptocurrency market in a recent interview with BlockTV. The Commissioner suggested that a regulated cryptocurrency market could entice Institutional Investors.
Jack Dorsey Tweets Square Hiring – In a Wednesday tweet, Twitter and Square CEO Jack Dorsey announce vacancies for Square. The United States-based payment platform is looking to hire cryptocurrency engineers and is willing to pay them in the digital currency.
Timothy Massad – a Harvard University fellow who also served as chairman of the United States Commodity Futures Trading Commission (CFTC) during Pres. Barack Obama's administration has authored a report dubbed as "It's time to strengthen the regulation of crypto-assets", that calls for enhanced regulations on cryptocurrencies.
Joseph Lubin's Assertions –  the co-founder of Ethereum (ETH) states his beliefs that in coming 10 – 20 years, the global economy will be 10 times larger with the blockchain technology fully ramified and involved in most of it. He pointed out that as of now, there aren't many "normal" people using blockchain-based systems and  "there weren't a lot of 'normal' people firing email around in 1983." He went on to reiterated Ethereum 2.0's promise that the inefficiencies present in Bitcoin (BTC), will be resolved in the current version of Ethereum.
Regulation Related News 
RiotX – A publicly traded United States-based company Riot Blockchain files a request with the US Securities and Exchanges Commission (SEC) to launch RiotX, a new regulated cryptocurrency exchange in the country, by the end of Q2 2019. As per the filing, RiotX declared that its subsidiary, RiotX Holdings Inc, would overlook the new exchange and the banking services will be handled by an  Application Programming Interface (API) created by software company SynapseFi.
New regulations to govern cryptocurrency margin trading –  Japanese financial regulators have reportedly introduced a new set of regulations to govern cryptocurrency margin trading. Margin trading is basically using borrowed funds from a broker to trade a financial asset and thus forming collateral for the loan. 
Other News Concerning Cryptocurrencies
A ban on cryptocurrency advertisements – While the world is slowly becoming accepting of cryptocurrency and blockchain technology, somehow, the risk of vulnerability and frauds have pushed tech giants to have a strict outlook towards them. Adding on to cryptocurrency advertisements bans, Mercado Livre, the largest e-commerce company in Latin America, bans all cryptocurrency advertisements on their website. 
Crypto exchanges under the scanner – recent reports from a cryptocurrency index fund provider reports, Bitwise Asset Management and trading analytics platform The Tie, have had brought the volumes reported by the crypto exchanges under the scanner. Reportedly, the Bitwise report submitted to the United States Securities and Exchange Commission (SEC) claims that 95 percent of volume on unregulated exchanges are purportedly fake or non-economic in nature
Jared Rice Sr pleads guilty –  the Founder of crypto bank AriseBank, who was arrested last year pleaded guilty to one count of securities fraud Wednesday in federal court. Reportedly, Rice has admitted to an investor scam of worth $4.2 million by luring them into buying AriseCoin tokens and offering Visa credit cards and accounts insured by the Federal Deposit Insurance Corporation (FDIC) as returns.
Stefanos Papanastasiou Sued – an Australia-based cryptocurrency fund manager and the founder of so-called, Australia's first online mattress retailer OzMattress, has been reportedly sued by his client for an alleged loss of over AUD$20 million ($14.2 million).
Bithumb to lay off its staff –  the largest cryptocurrency exchange in South Korea, Bithumb is planning to lay off 50% of its staffing levels. A move that will reduce its number of employees from 310 to around 150, as per the report issued by CoinDesk Korea on Monday.

The post Crypto And Blockchain Weekly Wrap Up – 18 March 2019 – 24 March 20019 appeared first on Latest Crypto News.


This content is synced from the rightful owners. Copyright on text and images belong to the original source.

--
This article was first published on: Latest Crypto News