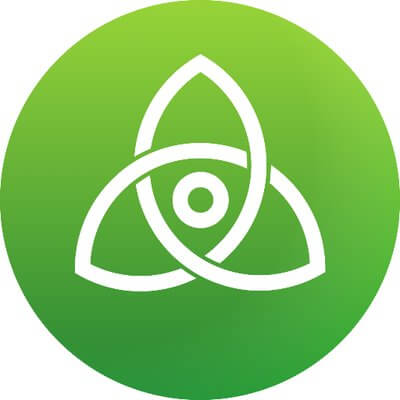 Tendermint, Blockchain interoperability project manages to mince $9 million in a Series A funding round led by technology-focused venture capital firm Paradigm.
Tendermint announced the news on Thursday, stating the other participants included Bain Capital and 1confirmation, among others. Focussed at supporting the firm's continued development of the Cosmos Network and expanding its team and making its business model "sustainable."
Tendermint launched Cosmos Hub just a day before the funding was announced. The Cosmos Hub is a  blockchain designed to improve interoperability between a number of other blockchains. After nearly three years of planning and development, Cosmos Hub is the firm's first in a series of proof-of-stake (PoS) blockchains. Jae Kwon, CEO of Tendermint and contributor of Cosmos, said in Thursday's announcement:
"Blockchain technology is an incredible innovation that has unfortunately been hamstrung by a series of limitations, including scalability problems, a lack of usability and myriad governance and environmental issues."
He added:
"The vision of Cosmos is to overcome these limitations and break down barriers to innovation, ultimately creating an Internet of Blockchains: a decentralized network of independent, scalable, and interoperable blockchains."
Tendermint revealed its plan to launch a public blockchain platform in 2014, through its white paper. Just recently, the project released a couple of other developer-focused products including software development kit, or SDK, (being used by cryptocurrency exchange Binance) and Tendermint Core, which is the blockchain networking and consensus mechanism underlying the Cosmos Hub.
Salil Deshpande, a partner at Bain Capital, in yesterday's announcement.
"We envision a future where multiple blockchains serve specific use-cases – store of value, privacy, general purpose smart contract platforms, and many others." 
He added:
"In this future, interoperability solutions provide a crucial alchemy that could lead to an explosion of blockchain applications, as well as boosting usage on existing chains."
Read More: Riot Blockchain Files For Regulated Cryptocurrency Exchange in the US SEC

The post Cosmos Creator Tendermint Minces $9 Million In A Round Lead By Paradigm appeared first on Latest Crypto News.


This content is synced from the rightful owners. Copyright on text and images belong to the original source.

--
This article was first published on: Latest Crypto News