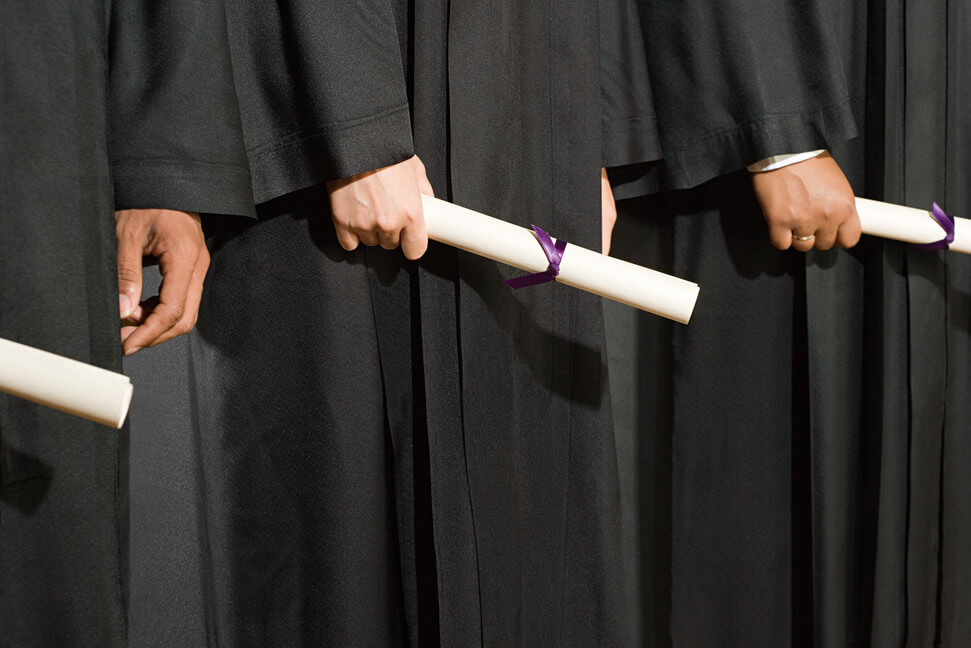 The 2019 graduating class of a Canadian tech institute, The Southern Alberta Institute of Technology (SAIT) will receive blockchain-based diplomas, according to an official press release on June 13.
The institute has partnered with blockchain marketplace ODEM (On-Demand Education Marketplace) in order to provide the students of SAIT's graduating class of 2019 with blockchain-based copies of their student diplomas.
The said class of over 4,800 students could reportedly use blockchain technology to share their official diplomas as needed, killing the need for them to request official documents from SAIT, to send it to recruiters and employers. The digital version of their certifications will be in tandem with a traditional paper copy.
 Richard Maaghul, ODEM CEO elaborated over how this lends the students ownership of their diplomas:
"We believe that students should have control over their own records, and blockchain technology makes that possible."
With such blockchain records, the hiring process for employers also eases up as they can verify the credentials of SAIT alumni as genuine quite easily.
Reportedly, ODEM and SAIT ran a pilot project in December, wherein  Ethereum blockchain was tested for issuing blockchain-based diplomas. 25 participants were drawn from the Pre-Employment Automotive Service Technician program.
Similar to SAIT, universities in other countries such as Bahrain and Malta, have explored the technology and have started to issue and store diplomas on blockchains. The University of Bahrain partnered with the startup Learning Machine in order to provide its blockchain diplomas.
Last year in May, the blockchain innovator Proxeus, with the help of its partners has partnered up with the University of Basel's Center for Innovative Finance (CIF) by creating certificate courses in Blockchain and registering them on the blockchain. This will drastically reduce the processing time for the documents, keeping the University of Basel as the first in Switzerland to issue blockchain-based diplomas.
Recently, The University of British Columbia (UBC) announced that it will soon be launching Canada's first blockchain and distributed ledger technology training path for graduate students. Aimed at building capacity for existing master's and PhD students in the area, the program will help scale Canada's blockchain industry while tackling some of the world's most complex socio-technical issues.
Read more: Major Hong Kong Property Firm Seeks Regulatory Approval For Tokenized Real Estate
Image source – Stock Photo Secrets

The post Canadian University Will Hand Blockchain-Based Diplomas To Class Of 2019 appeared first on Latest Crypto News.


This content is synced from the rightful owners. Copyright on text and images belong to the original source.

--
This article was first published on: Latest Crypto News