This article was first published on: Latest Crypto News --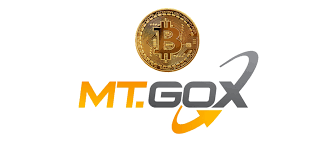 The now-defunct exchange desk, Mt. Gox seems to have transferred 16,000 BTC and 16,000 BCH into different addresses, sparking fears of a potential massive sell-off that could depress prices.
The transactions, worth nearly $141 million, were first flagged by CryptoGround, a service that monitors Mt. Gox's Bitcoin and Bitcoin Cash wallets. Blockchain data indicates that the coins, which came from multiple addresses, were consolidated into a single wallet, with 0 BTC remaining in the source addresses.
The 16,000 BTC have been transferred to the following address:
The wallets are controlled by the exchange's bankruptcy trustee, Nobuaki Kobayashi, a controversial Tokyo lawyer who previously sold about $400 million of the coins in September 2017. Kobayashi is supposed to be liquidating the tokens on behalf of Mt. Gox creditors.
Some investors have taken to social me...
This content is synced from the rightful owners. Copyright on text and images belong to the original source. -- This article was first published on: Latest Crypto News