This article was first published on: Latest Crypto News --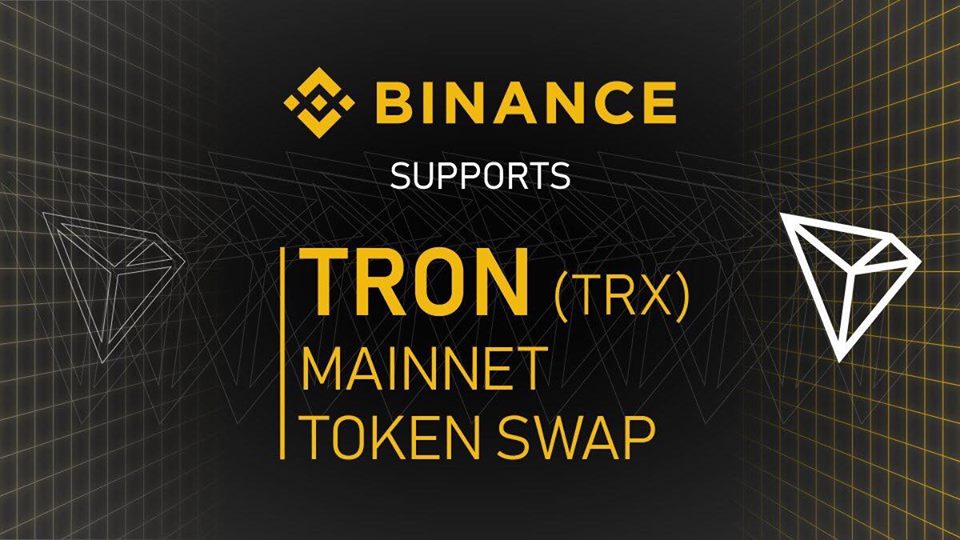 Popular cryptocurrency exchange, Binance, announced that it will be supporting the TRON Blockchain Upgrade and TRON (TRX) migration that will take place on the 21st of June this year.
TRON will launch virtual machine on May 25, mainnet on May 31, token migration on June 21 and the first 27 super representative elections on June 26(GMT+8).
Investors only need to deposit TRX's ERC-20 tokens to Binance and will receive the equivalent TRX token. Binance is the world's leading blockchain asset trading platform, providing multi-language and multi-currency exchange services for blockchain enthusiasts around the world. Binance currently has exchange, Binance Info, Binance Labs and Binance Launchpad etc.
Binance is currently doing a whopping $2.516 Billion in daily trade volume at the moment of writing this. Bitfinex on the other hand is doing $937.47 Million and Bittre...
This content is synced from the rightful owners. Copyright on text and images belong to the original source. -- This article was first published on: Latest Crypto News