This article was first published on: Latest Crypto News --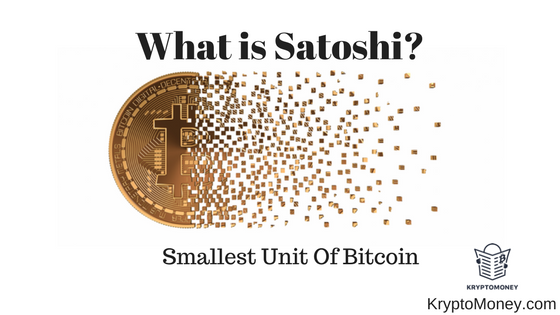 Every form of currency comes with smaller sub-divisions to aid in its transactions. The same rule prevails for Bitcoin, the most popular cryptocurrency having the highest market cap. Satoshi refers to the smallest unit of Bitcoin. Named in collective homage after the anonymous inventor of Bitcoin, Satoshi Nakamoto, a unit of Satoshi is equivalent to 0.00000001 Bitcoin. Amounts are denominated in satoshi in the block chain before being converted for display. Satoshi is also used by the source code for specifying a bitcoin amount with increased readability while displaying a fine fraction of the same for calculating faucet reward and fee per byte.
Bitcoin was recognised under ISO 4217 in 2015 and the following naming convention has been used since then:
Unit
Value in satoshis
Value in bitcoins
Abbreviation
Bitcoin
100,000,000
1 ?
BTC
Millibitcoin
100,000
0...
This content is synced from the rightful owners. Copyright on text and images belong to the original source. -- This article was first published on: Latest Crypto News